Welcome To Our Website!
We're glad you're here. Wortman Printing Company is a professional graphic design and printing company that works closely with clients, large and small, to deliver marketing and communication strategies through print and design. You'll see that we're enthusiastic about our printing and design. We hope to earn your business by providing you with extraordinary value, super-friendly service, and by demonstrating a sense of urgency for your printing projects.
Now Offering Promotional Products!
The featured product category is Drinkware. These steps apply to all product categories.
---
WHY SHOULD YOU WORK WITH US?
Here are some of the reasons why you should work with us and why many others already have.
Friendly Customer Service
Free Quotes & Competitive Pricing
Free Delivery in Effingham Illinois
We are Bulk Mail experts
We offer Creative Design Services
Quick Turn Around Times
---
CUSTOM PORTALS FOR ONLINE ORDERING
 Are you a regular client of ours? If so, please ask us about setting up your password-protected company portal into our website. With a Custom Portal, you can view PDFs of your files and reorder jobs online 24/7.
---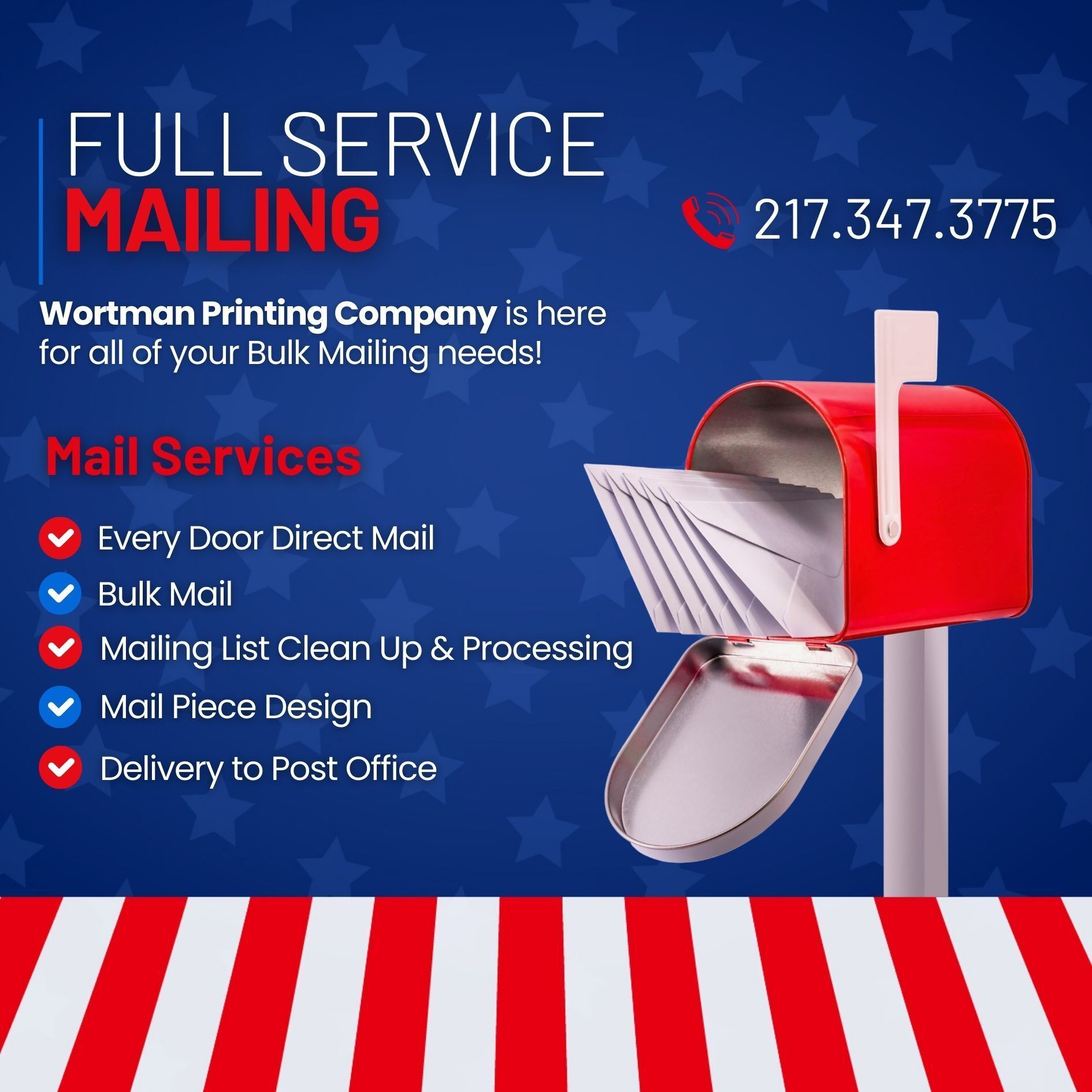 ---
We are a premier, one-stop custom printshop that proudly serves the local area.
From banners and business cards to posters and postcards, our offset and digital printing experts are ready to turn your project into a thing of beauty.
---
Hot Off The Press
Outdoor advertising is more than just billboards; it can include any medium from benches to buses to window displays. Let us tell you all about the benefits of outdoor advertising.