Although we're proud of our products, services, and technology, nothing matches the pride we have in our staff. You see, we learned long ago that we're really in the business of building relationships. For that reason, we put a premium on hiring only the most qualified individuals to serve on our team. Every person on our staff is committed to providing excellent customer service and producing high-quality products and services. As you work with us in the future, we're confident that you'll find this to be true.
---
Del Wortman - Founder / Owner / President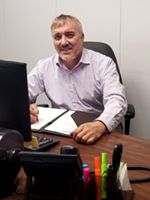 Del is the founder and president of Wortman Printing Company.  He began his career in the printing industry in 1984 as a pressman in a print shop.  After two years of employment, Del decided he wanted to garner more knowledge of the printing process and enrolled at Eastern Illinois University in Graphics Arts.  At the age of 27, he graduated with a Bachelors of Art Degree.  Following graduation, he was hired as the Production Manager for a large music distributing company, where he oversaw the production of their catalogs, brochures and advertising material.  Three years later, Del decided to start his own printing company.  The year was 1990.  Wortman Printing started with Del as the sole salesman and head pressman.  He did sales during the day and worked long hours running the press on nights and weekends.  Thirty years later, Wortman Printing Company has grown in to a viable, competitive and aggressive printing company.
---
James Wortman - VP / Production Manager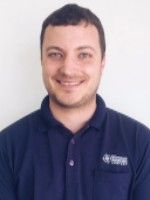 James Wortman, son of the founder of Wortman Printing Company, began his career with Wortman Printing Company at a very young age.  During his grade school years, he would walk the few blocks to the printing shop after school to help his dad with the business.  He was young, eager to learn and started from the ground up.  James began by emptying trash; he moved up to cutting paper and washing presses.  Over time, he started running the presses.  By his high school years, James had learned to operate any piece of equipment in the shop.  After high school, he attended Lake Land College where he obtained his degree in Printing Management.  After graduation, James went to work at Wortman Printing full-time.  Shortly thereafter, he was named the Production Manager for the company.  James has helped the company grow over the years.  With over 25 years of experience, he has helped bring Wortman Printing Company from traditional offset printing into the new age of digital and variable data printing.
---
Jim Hart - Head Pressman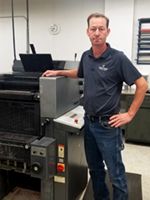 Jim began his printing career in 1990 as a pressman running small single color and two-color presses at another printing shop.  After a few years of working in the industry, he responded to a newspaper ad ran by Wortman Printing Company looking for a press operator.  He was interviewed and hired to run the short-run printing jobs at Wortman Printing.  A few years later, Wortman Printing purchased its four-color press. Jim was selected to learn and master that printing process.  Jim succeeded; Wortman Printing Company successfully moved into the color digital era.  Nineteen years later, Jim is the Head Pressman overseeing all the printing jobs on the floor.  He ensures that the runs are completed effectively and in a timely manner.
---
Mikayla Altgilbers - Customer Service Representative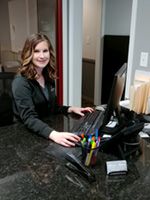 Mikayla is a 2014 graduate of Effingham High School. She has previous management experience including several years in the service industry. Her experience has helped ensure smooth flow of the customer product through manufacturing process and to meet all customer's needs within production limits. Mikayla is acting as a liaison between the customer and our production team. She handles issues regarding pricing, reordering, scheduling, and answering any questions that may arise concerning orders, file transmission issues, and product quality. 
---
Jason Jones - Bindery / Maintenance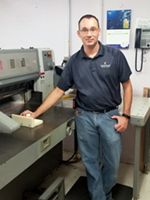 Jason joined Wortman Printing in June of 2018. He has prior maintenance and bindery experience in a larger print shop. Jason oversees all bindery operations. He is also our forklift operator. Jason is a "fix anything and everything" man at Wortman Printing keeping everything running smoothly.